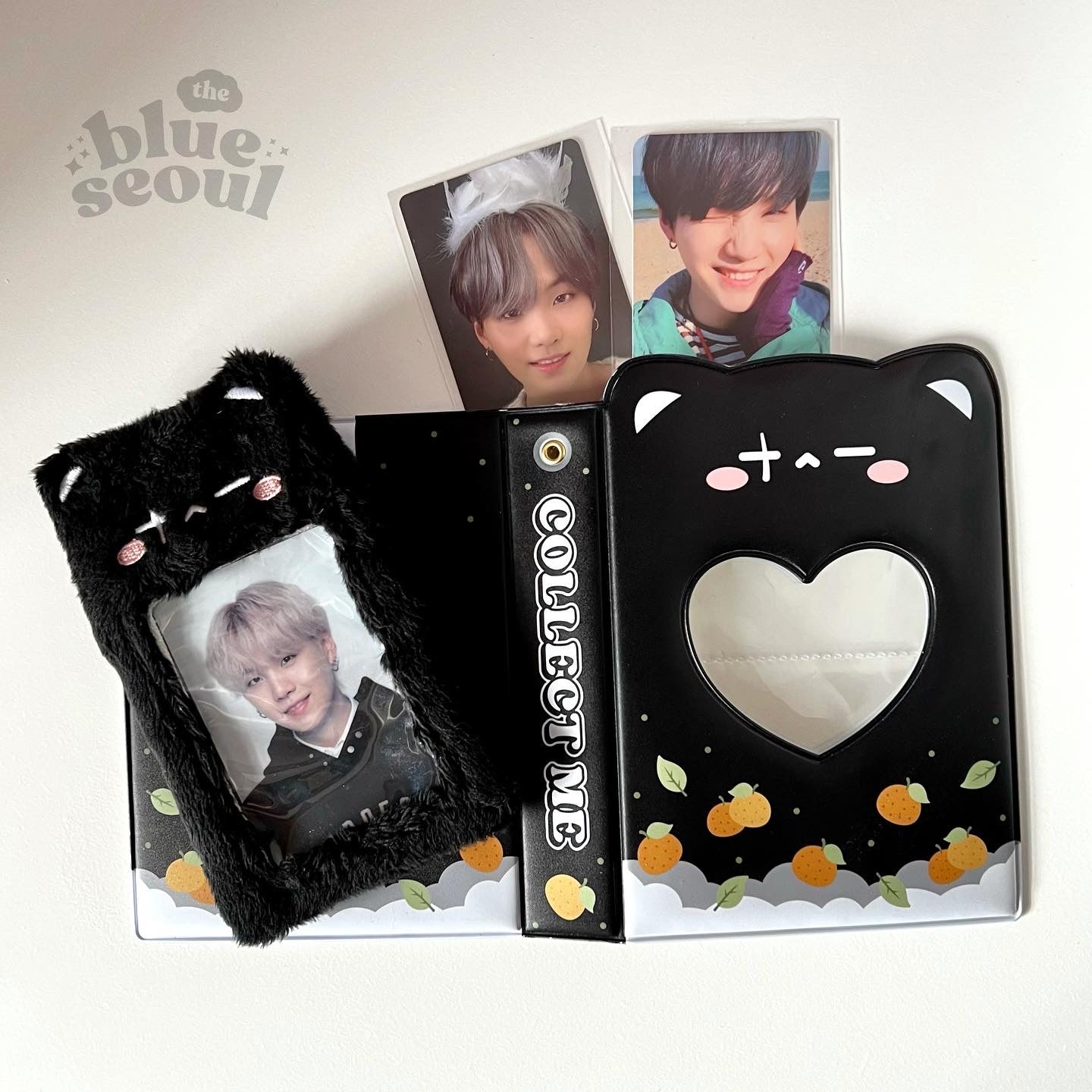 Daechwita Kitty Collect Set
Product Details:

1pc Collect Book (Photocard Binder)
252mm x 148mm
Holds 64 Standard Size Photocards BACK TO BACK!
PVC & ACID-FREE Pages!
TBS still recommends sleeving your photocards for extra protection.
1pc Plush Photocard Holder
14 x 8.5 cm (5.5 x 8.5 window)
Ball chain hardware for keychain use!
1pc (1 SHEET) Deco Stickers
6 x 16 cm (20 Stickers Per Sheet)
Daechwita Kitty Themed Deco Sticker Sheet!
1pc Acrylic Keychain
Daechwita Kitty Acrylic Keychain
Ball chain hardware, for use on the spine of the collect book or wherever you choose!
1pc Random Unofficial Photocard
Random 1 out of 2
By completing your purchase, you agree to all our terms, conditions and policies.
The Blue Seoul is not responsible for lost or stolen mail. Once a package leaves our office, we cannot control how long it takes for it to arrive.
Daechwita Kitty Collect Set
Shipping
Shipping
Currently, The Blue Seoul has a processing time of 2-15 days. The amount of time it takes to ship your order depends on the weeks workload! Please wait patiently, The Blue Seoul is run and operated by one person.
We ship worldwide!
We ship around the world! International buyers may be subject to taxes, tariffs and VAT charges during or before delivery. The Blue Seoul is not responsible for these fees!
Order tracking
All orders, including international, receive a tracking number when your label is printed/order is shipped. This tracking number will be sent to the email you provided at checkout.
Need help?
Contact TBS at anytime at support@theblueseoul.com! I will try to get back to you within 24 hours!