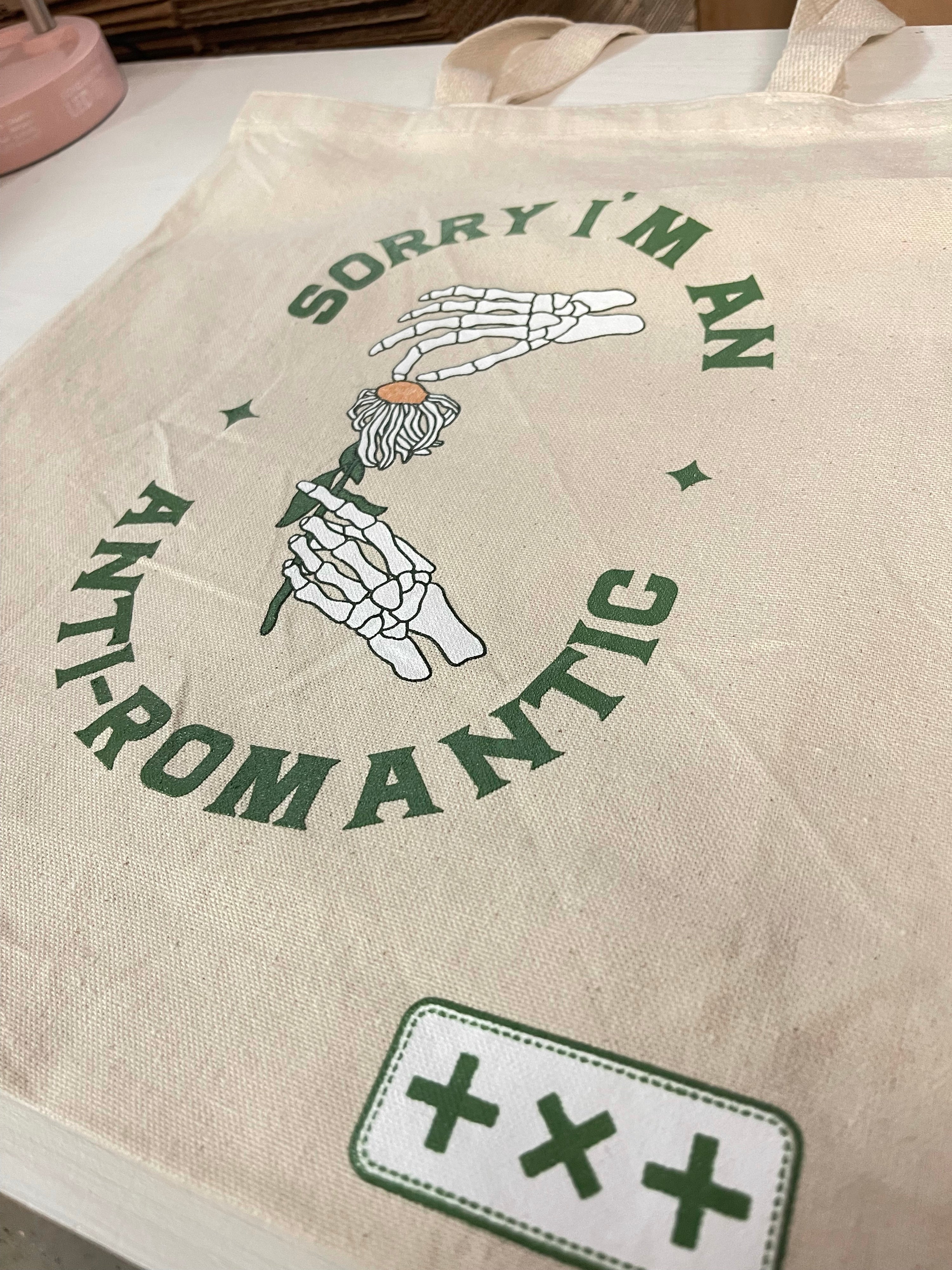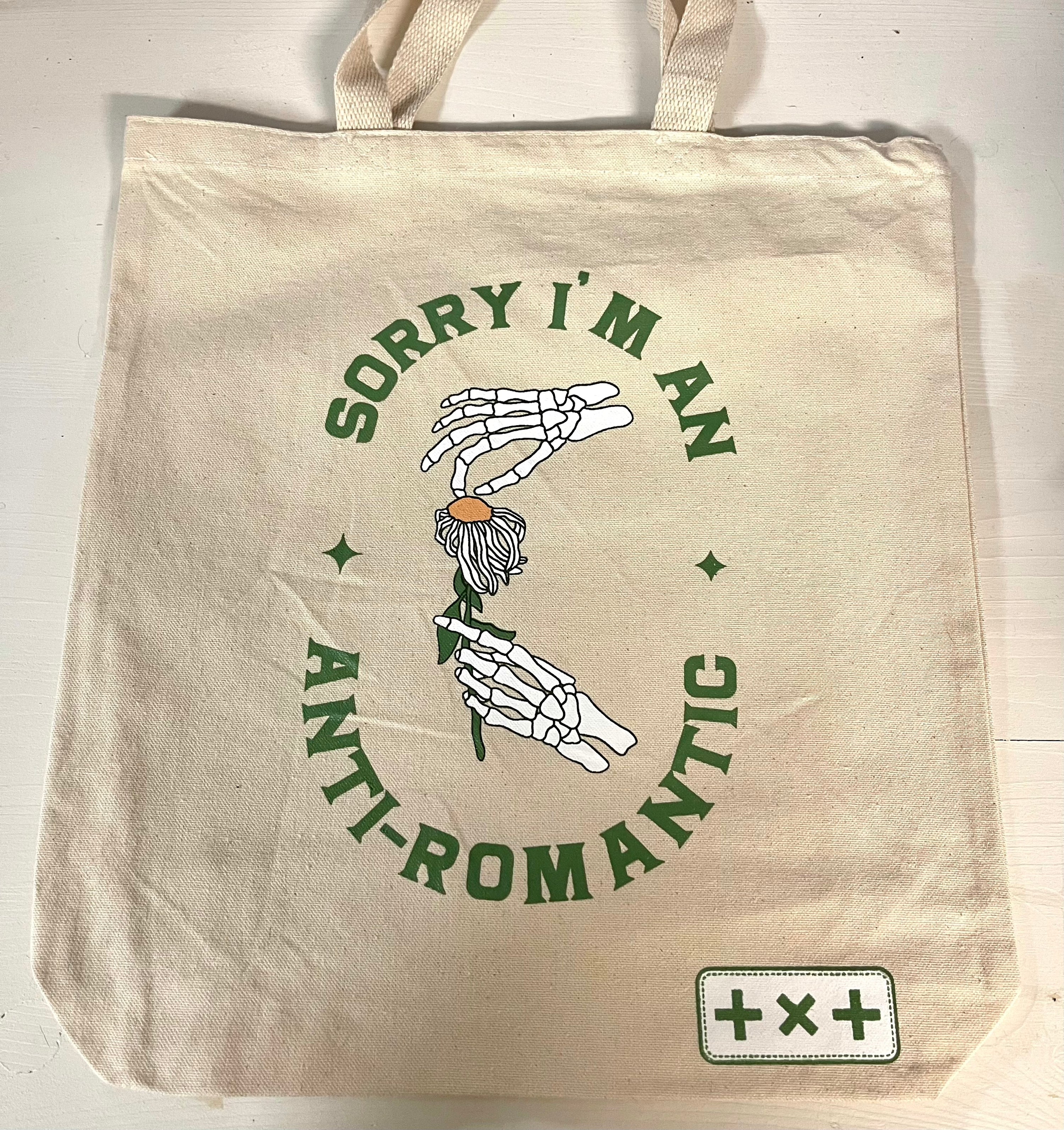 Sorry I'm an anti-romantic...
Details
Screen Printed Design
12oz Heavy Canvas Tote Bag
15" W 15" H 3" D
21" Handles 
Bottom Gusset
Reinforced at Stress Points
Disclaimer! Due to the nature of hand-processed screen printing, please allow room for small errors, such as misaligned print. Each bag is carefully inspected by our team before being listed for sale. Anything that is not up to our personal standards will never be sold or listed at a full price.
This item is made in the US with a local, family-owned business! 
By completing your purchase, you agree to all our terms, conditions and policies.
Shipping
Shipping
Currently, The Blue Seoul has a processing time of 2-15 days. The amount of time it takes to ship your order depends on the weeks workload! Please wait patiently, The Blue Seoul is run and operated by one person.
We ship worldwide!
We ship around the world! International buyers may be subject to taxes, tariffs and VAT charges during or before delivery. The Blue Seoul is not responsible for these fees!
Order tracking
All orders, including international, receive a tracking number when your label is printed/order is shipped. This tracking number will be sent to the email you provided at checkout.
Need help?
Contact TBS at anytime at support@theblueseoul.com! I will try to get back to you within 24 hours!